Posts for: October, 2017
By Michael T. Henry, DDS, MS
October 23, 2017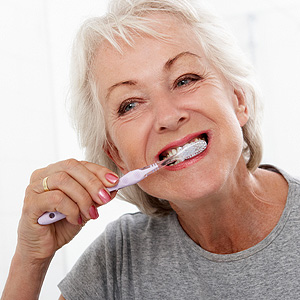 So, you've just acquired an attractive restoration with dental implants. You may be thinking at least with these teeth you won't have to worry about dental disease.
Think again. While the implants and their porcelain crowns are impervious to decay the surrounding gums and bone are still vulnerable to infection. In fact, you could be at risk for a specific type of periodontal (gum) disease called peri-implantitis (inflammation around the implant).
Bacterial plaque, the thin bio-film most responsible for gum disease, can build up on implant crowns just as it does on natural tooth surfaces. If it isn't removed with daily brushing and flossing and regular dental cleanings the bacteria can trigger an infection in the gums.
Besides weakening gum tissues, gum disease can also cause bone loss, of critical importance to dental implants. An implant depends on the bone they're inserted in to hold them in place. If the bone around an implant becomes infected it could begin to be lost or dissolve (resorb), which could lead to loss of the implant.
That's why it's critical to keep the natural tissue structures supporting your implants infection-free. Not only is daily hygiene a must, but your implants and any remaining natural teeth should undergo professional cleaning at least twice a year or more if your dentist recommends it.
Cleanings involving implants will also be a bit different from natural teeth. While the dental materials used in the crown and implant post are quite durable, regular cleaning instruments can scratch them. Although tiny, these scratches can become hiding places for bacteria and increase your risk of infection.
To avoid this, your hygienist will use instruments (known as scalers and curettes) usually made of plastics or resins rather than metal. The hygienist may still use metal instruments on your remaining natural teeth because their enamel can tolerate metal without becoming scratched creating a smoother surface.
While keeping implants clean can sometimes be a challenge, it's not impossible. Implants on average have a long-term success rate above 95%. With both you and your dentist caring and maintaining these state-of-the-art restorations, you may be able to enjoy them for decades.
If you would like more information on caring for dental implants, please contact us or schedule an appointment for a consultation. You can also learn more about this topic by reading the Dear Doctor magazine article "Dental Implant Maintenance: Implant Teeth must be Cleaned Differently."
By Michael T. Henry, DDS, MS
October 15, 2017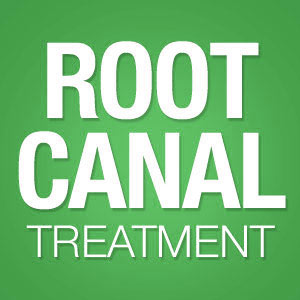 The term "root canal" is a part of our social lexicon, and not always with a positive meaning. But contrary to its negative reputation, a root canal treatment can make all the difference in your dental health.
Here are 3 things you may not know about this important procedure.
A root canal treatment is a "tooth" saver. Decay deep inside the tooth pulp puts the entire tooth at risk. The infection not only destroys nerves and tissue in the pulp, it has a direct path to the root through tiny passageways known as root canals. By cleaning out this infected tissue, then filling the empty pulp chamber and the root canals with a special filling, the procedure stops the disease from further harm and seals the tooth from future infection. Without it, it's highly likely the tooth will be lost and other teeth threatened by the infection.
A root canal doesn't cause pain — it relieves it. The biggest misconception about root canal treatments is their supposed painfulness. That's just not true, thanks to anesthetic techniques that numb the teeth and gums — and any discomfort afterward is quite manageable with mild anti-inflammatory drugs like ibuprofen. The procedure actually stops the real pain, caused by the infection damaging and finally killing the tooth's nerves, when it stops the infection.
Root canal treatments are even more effective thanks to recent advancements. Not all infected tooth situations are the same: some teeth have smaller offset passageways called accessory canals that grow off a larger root canal that can be quite difficult to detect and access. Missing them can leave the door open for re-infection. In recent years, though, endodontists, specialists in root canal disorders, have improved the way we address these complications using advanced technologies like specialized microscopic equipment and new filling techniques. The result: a lower risk of re-infection and a higher chance of long-term success.
Hopefully, you'll continue to enjoy good dental health and won't need a root canal treatment. But if you do, rest assured it won't be the unpleasant experience you might have thought — and will be a welcomed solution to pain and threatening tooth loss.
If you would like more information on root canal treatments, please contact us or schedule an appointment for a consultation. You can also learn more about this topic by reading the Dear Doctor magazine article "A Step-By-Step Guide to Root Canal Treatment."