Welcome to

Henry Orthodontics
While regular brushing and flossing are important to one's oral health, there are certain issues that no amount of oral hygiene can treat. That is where orthodontics comes in. At Henry Orthodontics, we provide patients with orthodontic services to help correct the position of their teeth to benefit both their health and appearance.
While many people assume orthodontics is solely about the appearance of the teeth, it actually has multiple health benefits as well. We will customize the treatment to each patient's needs. This way, we can help patients receive the necessary care for a healthy and aligned smile.
As an orthodontist, we have the tools, knowledge and skills to help you receive the proper orthodontic care you need, so call us today.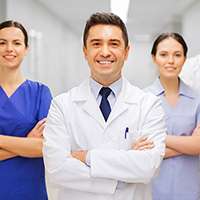 Our Team
From the moment patients walk in the door to any follow-up care the patient needs, our team will strive to create a welcoming and comfortable environment. We will also help the patient continue to take care of their teeth, so the teeth maintain the proper position. While braces are a common and effective option for orthodontic treatment, clear aligners are an alternative option that we offer. We offer treatment to patients of varying ages from around 10 years of age to adults. Children, teens and adults can all benefit from specific orthodontic treatment. However, different treatments may only work for specific patients. We can determine the right treatment for the patient during an appointment.
About Us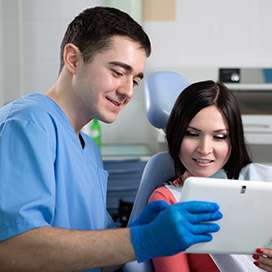 Our Services
We offer an array of services to help straighten teeth including traditional braces and Invisalign®. We utilize cosmetic orthodontics and various types of braces to help patients receive the ideal smile they desire. We offer various forms of braces, including ceramic braces, aesthetic braces, cosmetic braces, corrective braces, adult braces and clear braces. We also offer clear aligners as an alternative. Children may benefit from early orthodontic treatment which can include space maintainers to help make room for future adult teeth. The goal of our treatment is long-term results and thus, some treatments can take longer than others. However, the treatment time can depend on how closely the patient follows the treatment plan.
View Our Services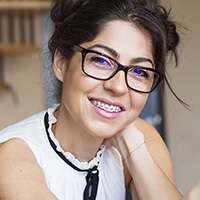 Patient Information
To begin the treatment process, we will need to gather information on the patient's medical history, current condition, allergies, insurance information and any other pertinent factors we need to know. We will have new patients provide this information to us on a "New Patient Information Form," before the appointment. We can update this information at any time. By gathering this information, we will be able to customize the treatment to the patient's needs. Any form of braces, clear aligners or retainer will be based on a customized mold or scans of the patient's teeth. This will help to maximize the effects of the overall treatment and provide a gradual process that causes little to no pain.
Patient Information