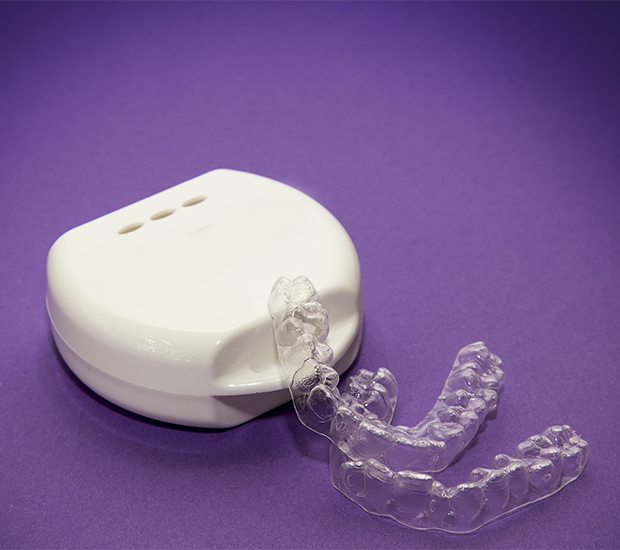 Invisalign® in Pinehurst, NC
Pinehurst, NC
If you are interested in the clear alternative to braces for a discreet teeth-straightening experience, the Invisalign® aligners are the treatment for your needs. It is no surprise that people are hesitant to seek orthodontic treatment due to the fear of embarrassment over various devices being on the teeth. Fortunately, we offer Invisalign as an almost unnoticeable teeth straightening treatment.
Customized for Your Teeth
Invisalign offers patients the effective treatment they need to straighten their teeth while also giving them a new versatility that other orthodontic treatments do not. People can now straighten their teeth without feeling a need to cover them when laughing, talking or smiling for a photo.
At Henry Orthodontics, we offer Invisalign in Pinehurst, NC to help patients achieve the smile they desire with a professionally discreet process.
Invisalign is an effective teeth straightening method that involves a series of clear aligner trays over the span of one to two years. The amount of time can vary per patient, their teeth and how well they follow the treatment plan. This customized plan is built to meet the needs of each patient through a mold of their teeth that we combine with digital scanning technology.
Through this, our orthodontists can map out the process of the teeth gradually shifting into the correct position. Once we set up the plan, the machine will create a series of aligner trays the patient will change out once every two weeks or so. While Invisalign is a typical treatment for adults, teenagers can also use Invisalign. However, this treatment is not recommended for children. The benefits of this treatment include:
Customized treatment with easy-to-follow instructions
Removable aligner trays that are easy to clean
Being able to remove the trays to eat, take photos, give presentations, etc.
No restrictions on a patient's diet
No need to brush around wires or brackets
Typically only needing to wear them for 12 to 18 months
Clear and discreet appearance on the teeth
Fewer checkup appointments needed
FAQ
Since Invisalign is a newer technology that continues to revolutionize the teeth straightening process, we understand that people may have a few questions about the product and treatment process. Here are a few common questions and our answers to them.
How long do I have to Wear the Invisalign aligners For?
The patient needs to wear the Invisalign aligners for at least 22 hours each day. Wearing them for less on a regular basis will extend the process and lengthen the amount of time the treatment will take. The patient can remove the aligners for photos, presentations, sports games or practices, meals, dates and more.
It is important to remember to not leave them out for too long and return them to the mouth as soon as possible.
How Long will the Entire Treatment Take?
The Invisalign treatment typically takes around 12 to 18 months. However, this amount of time can change depending on the patient's teeth, oral health and how closely they follow the treatment plan. People may need to wear a retainer after the treatment, but that is not always the case.
Will it be Painful?
While there may be some mild soreness when using a new set of aligner trays, the pain will pass over time. In many cases, the soreness will be barely noticeable.
What do I do to Clean my Invisalign Aligners?
Cleaning Invisalign aligners is not as difficult as other orthodontic treatment options. With Invisalign in Pinehurst, NC, patients will only need to clean the aligner trays at least once a day with a soft-bristled toothbrush. So long as people rinse the aligners and brush their teeth after each meal, there is little chance of the aligners being dirty.
Is it alright for me to skip a set of Aligner trays in the Series?
No. If a patient misses a set of trays in the series or does not wear one for a few days, they need to call us for how to proceed. It is not necessarily wise to skip over a set since it will cause more pain for the teeth to adjust.
How soon will I begin to Notice changes in my Teeth?
While the complete change will not be as noticeable until after the treatment. People will begin to see changes in as little as the first few weeks of treatment.
Can teenagers use Invisalign?
Yes, in some cases. In order to determine if a patient is a candidate for Invisalign or a different orthodontic treatment, call us and schedule a consultation appointment.
Recent Posts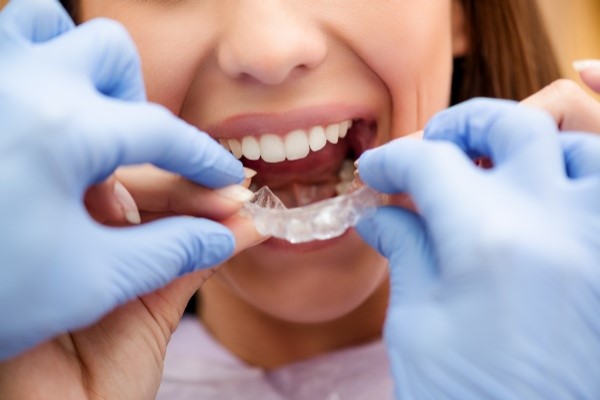 Invisalign® has grown to be a very popular method for straightening teeth. Individuals who have crooked or crowded teeth can greatly benefit from Invisalign® as it is a simple treatment process that allows for comfortable eating and proper oral hygiene.With Invisalign® comes the need to understand what exactly is involved in the treatment process, as…